The Professional Black Belt Association is an association of professional martial arts academies. Our affiliated schools come from all styles and backgrounds. They utilize a specific proven business model that is designed to increase the bottom line as well as turning out top quality martial arts students, black belts and certified instructors.
Led by Grand Master Buddy Hudson, a 9th degree black belt in Taekwondo and American Karate. Master Hudson is recognized worldwide as one of the top martial arts trainers.
He is recognized in the latest book Martial Arts Masters & Pioneers as well as the latest book, The World's Greatest Martial Artists: Volume 2.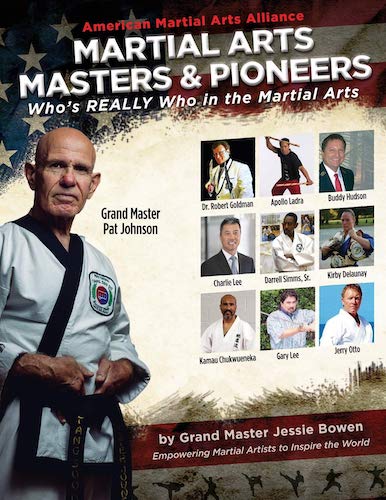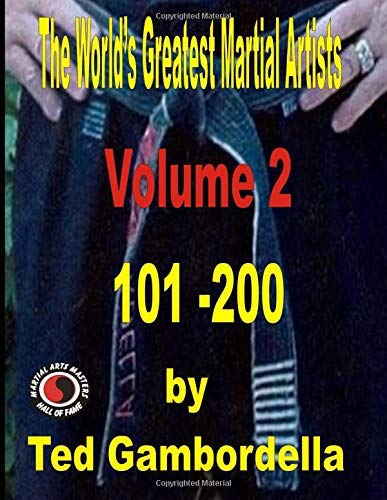 If you have a solid background as an established martial arts academy and want to take your school to new heights, contact Master Hudson today and let him take you through the proven business and training system.
Professional Black Belt Association affiliated school owners have been endorsed by the Fathers of American Karate and Tae-Kwon Do, Grand Master J. Pat Burleson and the late Grand Master Jhoon Rhee.
Certifications:
Click on the title below to learn more.
Whether you're a student who wishes to become an instructor, or an assistant instructor who would like to advance, you need guidance and training to get you there.
The Professional Black Belt Association and its seasoned staff of Master and Senior martial artists is conveniently available across the country for training, testing for your certification, and accrediting your instructor rank.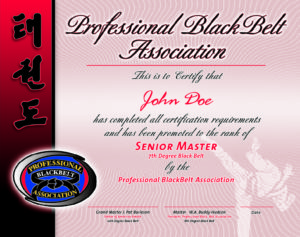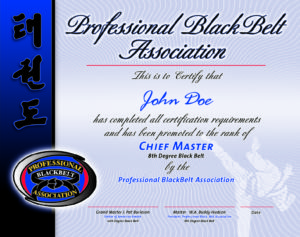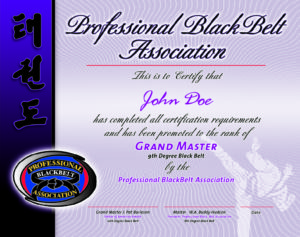 Often students find themselves in transition from an instructor and school – but have maintained their training and still want to advance their rank.
The Professional Black Belt Association team is here to help make sure you a trained-up for your appropriate rank, to get you tested, and to accredit your rank.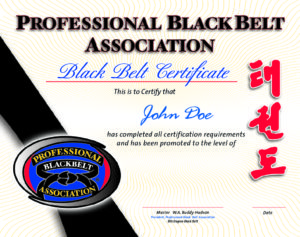 Let us help you track and maintain your student ranks, provide student testing material and certificates!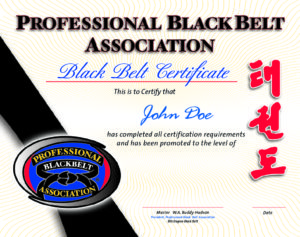 Your school will receive a beautiful, framed certificate to proudly display in your lobby, along with images to post on your website and social media.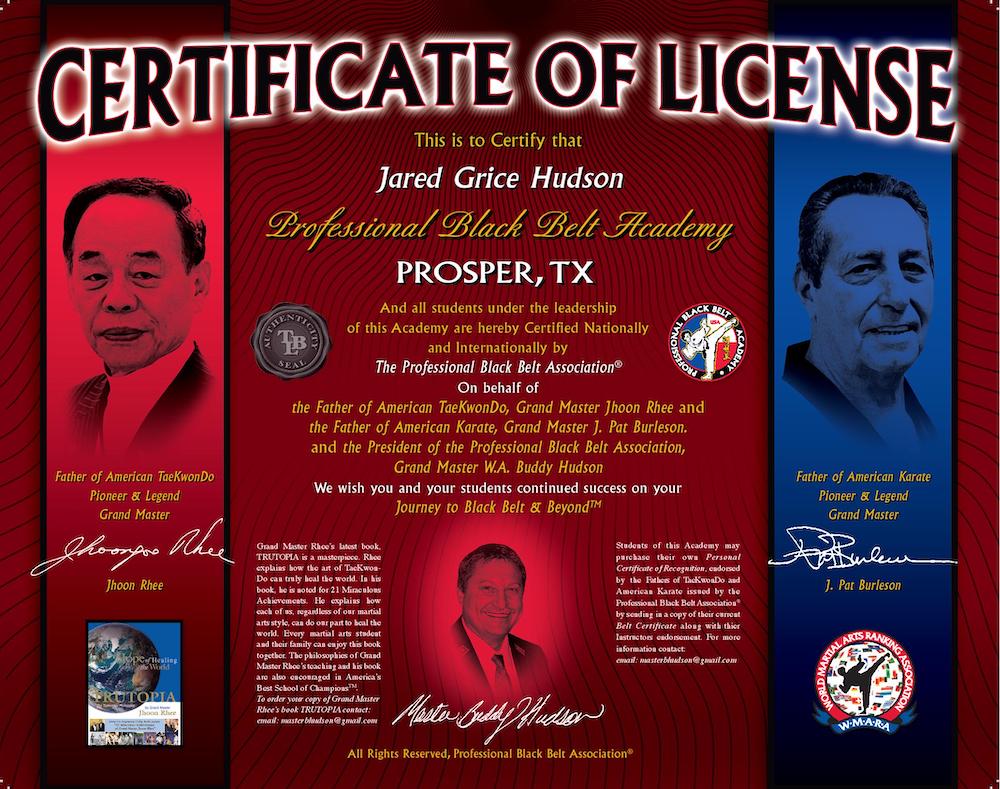 This certificate will truly set you apart from your competitors!